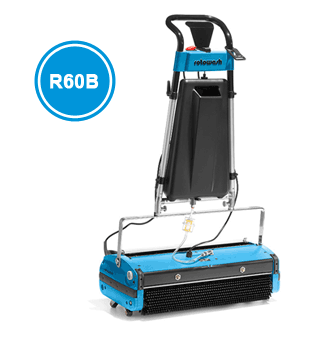 Rotowash R60B – 24″ inch cleaning path
The R60B is a larger version of the R45B capable of generating a superior quality clean on all types of floors, ranging from safety floors and tiles through to carpets. With a large cleaning area capacity the R60B is ideal for applications such as gymnasiums, shopping malls, factories, large catering areas, long and wide passageways, etc.
The R60B is particularly suited to the heavy duty building maintenance markets with its greater productivity and extra weight for heavy scrubbing work. The R60B also has all the attributes of the smaller models in that it is compact and designed to reach under fixtures and fittings with a floor clearance of minimum 20cm and yet can also achieve over 100m per hour on large open areas.
Financing options are available click here for more info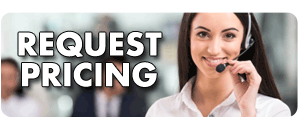 Have a question? Need a price? Call local Toronto at (416)429-0401 or Toll Free (Canada) at 1(800)565-2574 or click here to fill out our contact page.
Single pass scrubber drier
The Pinnacle of Productivity in Professional Carpet & Floor Cleaning.
The single pass machines feature frontal located water-jets utilizing a pump system, allowing for the entire cleaning process to be completed in one motion, producing outstanding results with maximum efficiency. Single pass machines are especially useful in larger areas such as sports halls, long corridors or shopping centers, though their unique maneuverability makes them equally effective in confined areas.
Model includes heavy duty double loop handle
Water dosage and distribution of the cleaning solution between the brushes
Large capacity clean water/solution tank
The patented brush system can effectively reach deep down into the irregularities of profiled safety floors, grouted tiles, studded rubber, entrance matting or escalator steps and is equally effective for scrubbing smooth surfaces such as vinyl, terrazzo and wood. On carpets the versatile brushes extract the dirt, lift the pile and leave the carpet clean, well-groomed and dry within minutes.
Operator Presence Control
Rotowash machines are fitted with an "Operator Presence Control (OPC)". This operator safety device automatically stops the machine motor in the event of the handle being accidentally dropped. Sometimes also referred to as a "dead man's handle" it switches off the machine power when an operator is not in control.
Technical Specifications:
Single-phase induction motor – 950W
Brush speed – 650rpm
Cleaning width – 440mm
Clean water capacity – 7 litre
Dirty water capacity – 2.5 litre
Solution distribution method – electric spray
Power – 110/60
Weight – 32 kg
Length – 366mm
Width – 545mm
Clearance height – 205mm
Coverage – hard floors – 13,720 (Sqft/hr)
Coverage – carpets – 6780 (Sqft/hr)